Montana West Washed Leather Concealed Carry Dual-sided Handbags for Women with Crossbody Strap and Buckle Flap
Product Description:

Concealed Carry: Both sides have concealed pockets.

High-quality Washed Leather: Durable, soft and anti-scratch.
Large capacity: Both sides have concealed pockets. Allows you to put handles on the shoulder.

Buckle magnetic flap makes this handbag more glamorous.

Removable crossbody strap   
Accented with golden stud
Two zippered pockets on the back to conceal the handgun
Holster not included
Product Details:
Size: 13.' (L) x 4' (W) x 10'' (H)
Reasons for you to choose this purse:
Lightweight

Water resistance

Multifunction

Chic apparel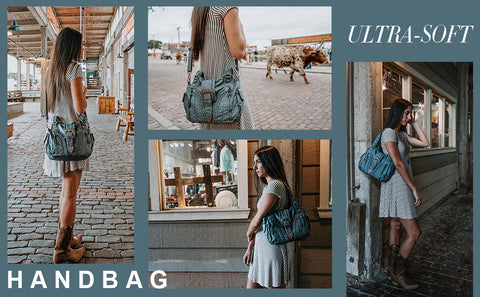 Multi ways to carry
Large Capacity
Large handbag size: 17.5" X 3" X 14.5"(L x W x H), allows you to put handles on the shoulder. Large enough for daily use, fits your A4 books, iPad, cell phone, wallet, umbrella, glasses case, cosmetic...
Waterproof
This washed bag Compromised from leather to give you an affordable concealed protection option, this purse is long-lasting and durable. The will withstand everyday use and has an easy-to-clean exterior, just wipe clean with a rag and warm water.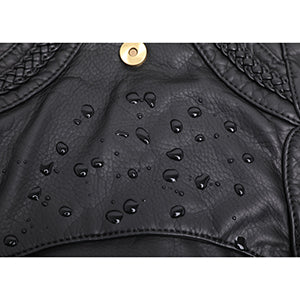 Side Pocket
Both sides of the tote exist a mini pocket, convenient for little stuff, such as cards, pens, tissue, etc. easy to put in and get them out.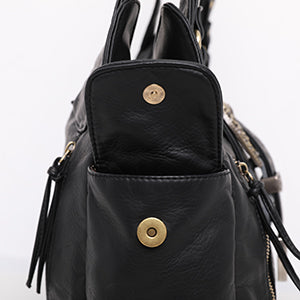 MONTANA WEST BAG FOR WOMEN
People who bought this product, also bought